Wonderful design at an unbeatable price: Discover the Swissflex® Box uni 08. The bed with integrated slat base is guaranteed to be an eye-catcher in your bedroom thanks to its modern box spring look! The heart of the comfort wonder: the integrated slat base. Enjoy individual body adaptation and soothing pressure relief across the entire lying surface - in various sleeping positions. The bed with slat base is rounded off by numerous configuration options: From the headboard to the bed feet, the look of your dream bed is in your own hands. Choose your favorite from the high-quality Swissflex® fabric collection and look forward to relaxed sleeping comfort night after night.
Details
Special Features
Innovative box system with integrated slat base for soothing pressure relief and a plush lying feeling

Genuine Swiss quality workmanship

Swissflex® fabric collection: cover can be selected from over 50 fabrics

Individual design options for headboard and bed feet

2-motor version for extra lying comfort

Easy assembly
Box
Are you looking for a bed with slat base that will completely convince you in terms of comfort? Enter Swissflex® Box uni 08! The bed scores not only thanks to its modern box spring look. The inner values speak for themselves as well. The classic uni 08 slat base flexibly adapts to your body contours and gives you a wonderfully snug lying feeling from head to toe. For the fabric-covered box, you can freely choose from more than 50 high-quality fabrics from the Swissflex® fabric collection. This makes it particularly easy for you to adapt the bed with slat base to your interior style and ensure a harmonious overall appearance.
Adjustable Slat Base
The upholstered slat base is the highlight of the Swissflex® Box uni 08. Choose the fixed version or secure yourself an extra portion of coziness with the 2-motor base. The head and foot sections can be conveniently adjusted to your desired sitting or lying position via radio control. Perfect to further refine your lying comfort!
Fabric Collection
It has never been easier to create a haven of comfort to perfectly suit your taste than it is now with the new fabric collection from Swissflex. The bed with slat base is available in more than 50 high-quality fabric options, from smoky gray tones to sophisticated beige to expressive black or timeless ivory. Underline the classic elegance of the box spring look with your personal favorite and set individual accents in your bedroom.
Headboards
The impressive look of the box spring style is largely determined by the headboard. With the Swissflex® Box uni 08, you have three decorative headboards at your disposal - each as a low and high version. "Peking" provides an accent in the bedroom with casual elegance, while the slim "Paris" headboard is highlighted by striking stitching. You will also make an exquisite choice with "Madrid": the classy wooden buttons add just the right amount of glamour to your box-spring-look bed.
Bed Feet
Give your bed with slat base a secure footing in a stylish way: The matching bed feet provide the finishing touch and harmoniously round off the overall appearance. The Swissflex® Box uni 08 looks particularly natural with robust bed feet made of real wood or a wooden frame. A modern look is achieved with chic metal feet in chrome or black. The floating look is also impressive: Here, the bed feet are offset inward - for a timelessly elegant look in the bedroom.
Technical features
Technology:
Boxspring bed look with integrated bridge® technology
Comfort levels:
Fix (uni 08_05 Fix)
2-motor radio control (uni 08_75RF)
Height:
24 cm
33 cm (with decorative stitching*)
*except Leather Look
Available sizes:
Length in cm: 200 / 210 / 220
Width in cm: 80 / 90 / 100 / 120 / 140 / 160 / 180 / 200
Equipment options & fabric selection
Headboards
Fabric collection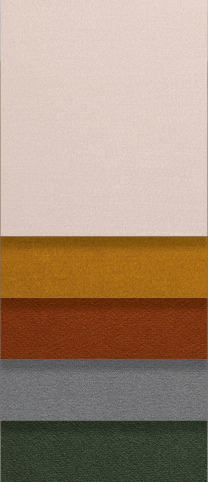 Cosy
Beige
Mustard
Rust
Anthracite
Forest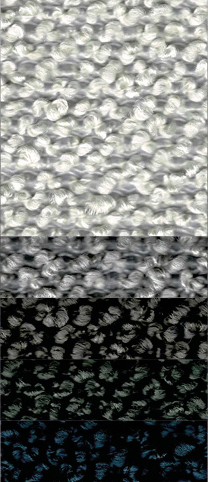 Curly
Beige
Steel
Anthracite
Forest
Navy
Face
Steel
Beige
Anthracite
Chocolate
Mocca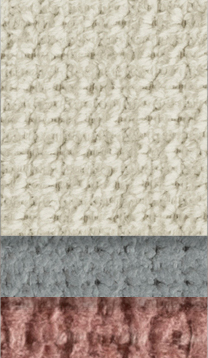 Future
Beige
Steel
Blossom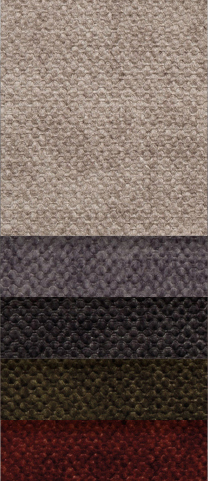 Jacquard
Beige
Steel
Anthracite
Olive
Coral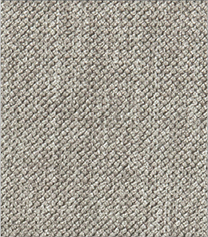 Leather Look
Taupe
Pearl
Silver
Anthracite
Black
Ivory
Espresso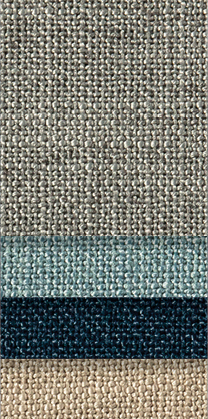 Nature
Grey
Aqua
Midnight
Sand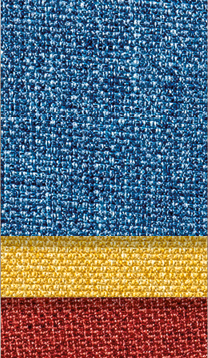 Pepper
Denim
Honey
Cayenne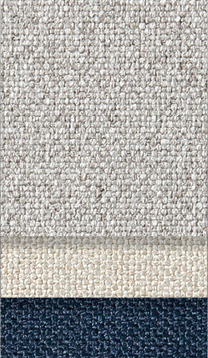 Secret
Silver
Beige
Midnight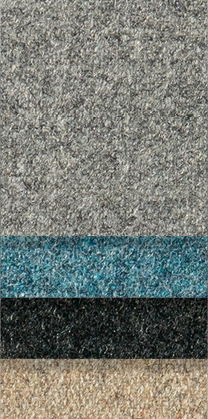 Felt
Grey
Aqua
Anthracite
Sand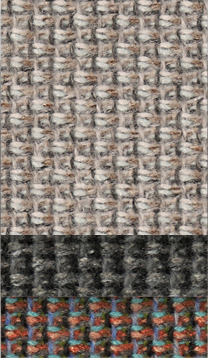 Fusion
Beige
Grey
Cayenne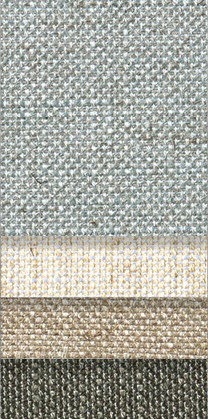 Nevada
Silver
Beige
Stone
Steel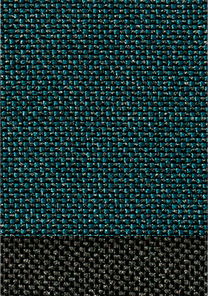 Feet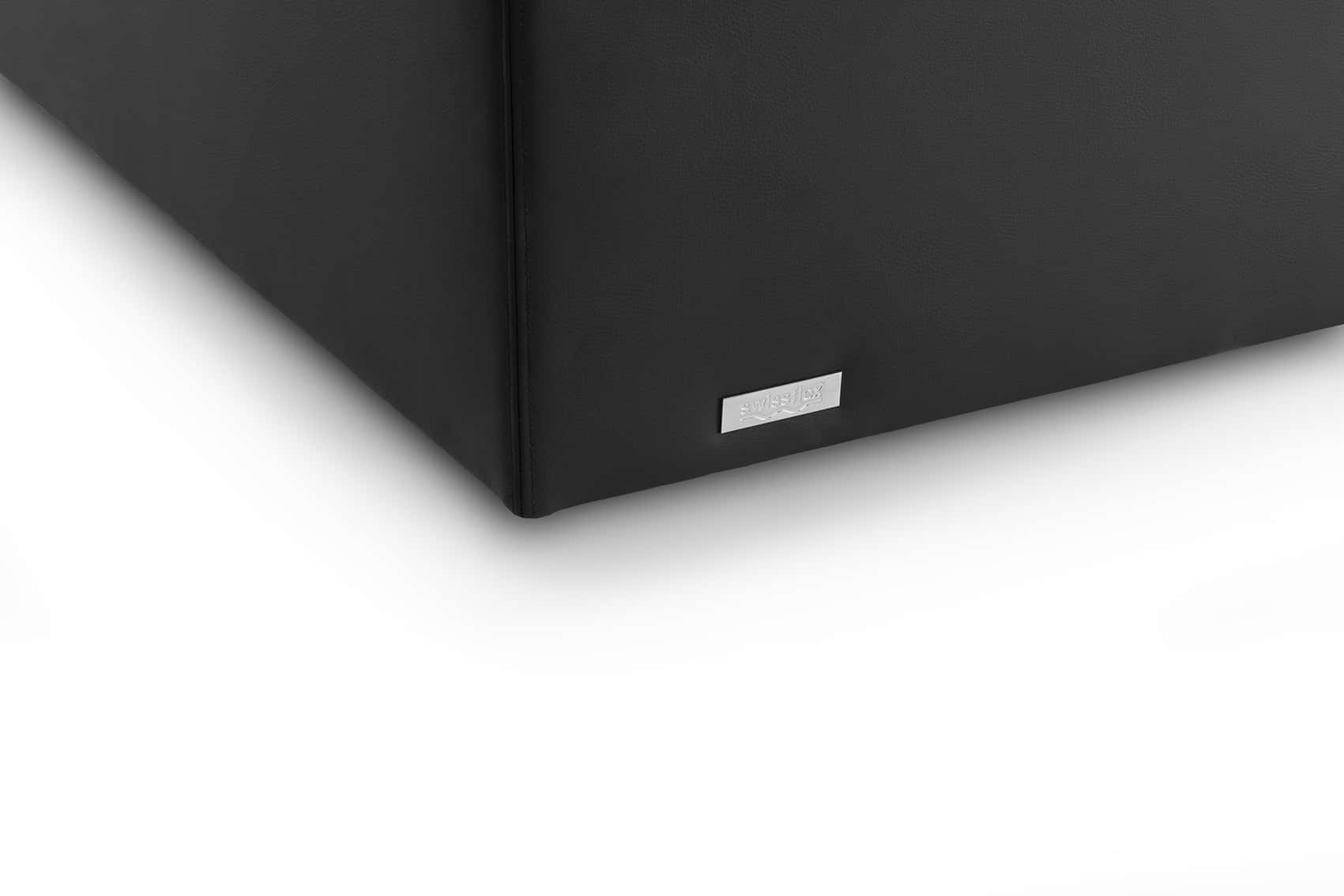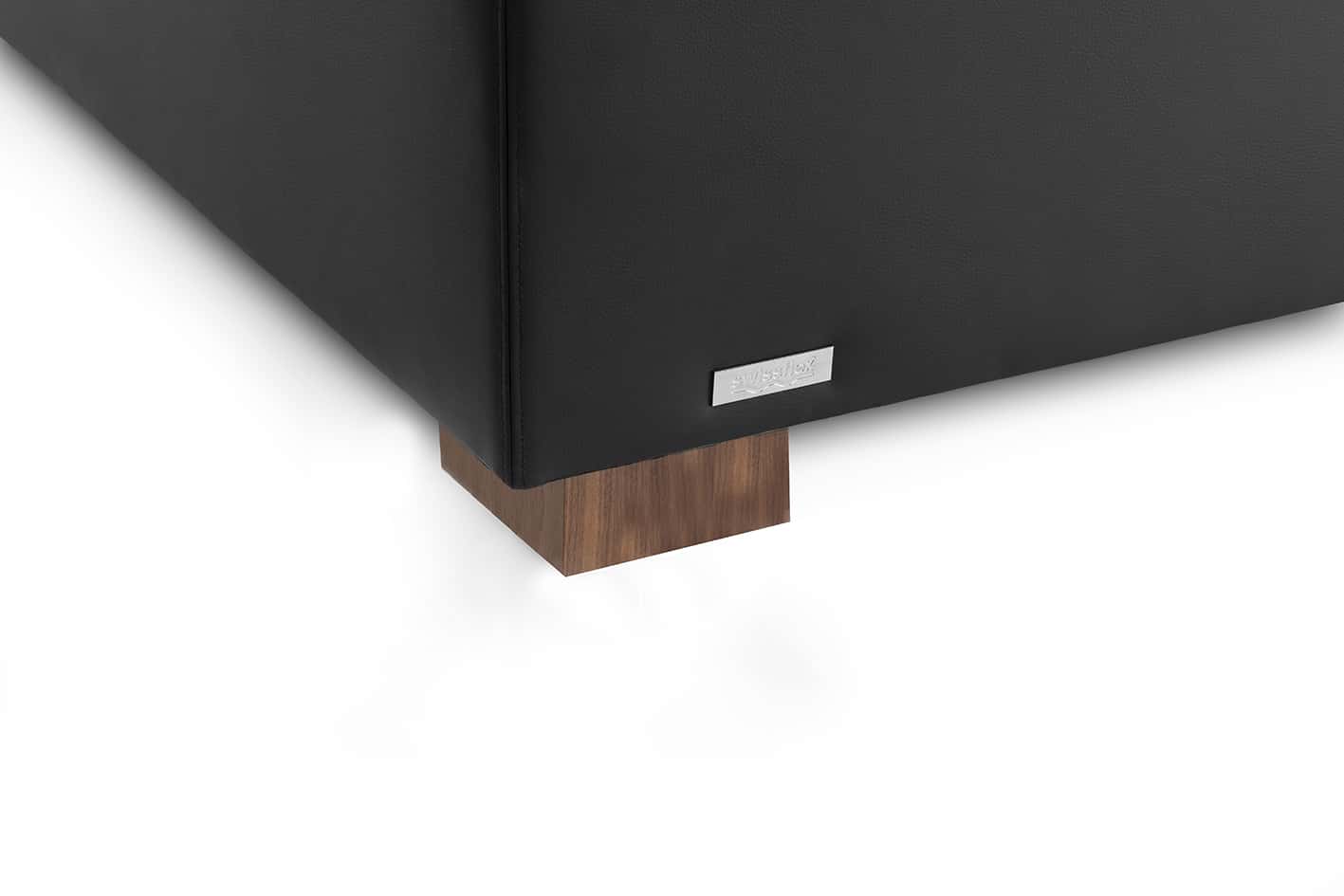 Wood foot
Height 5 cm
Angular
Walnut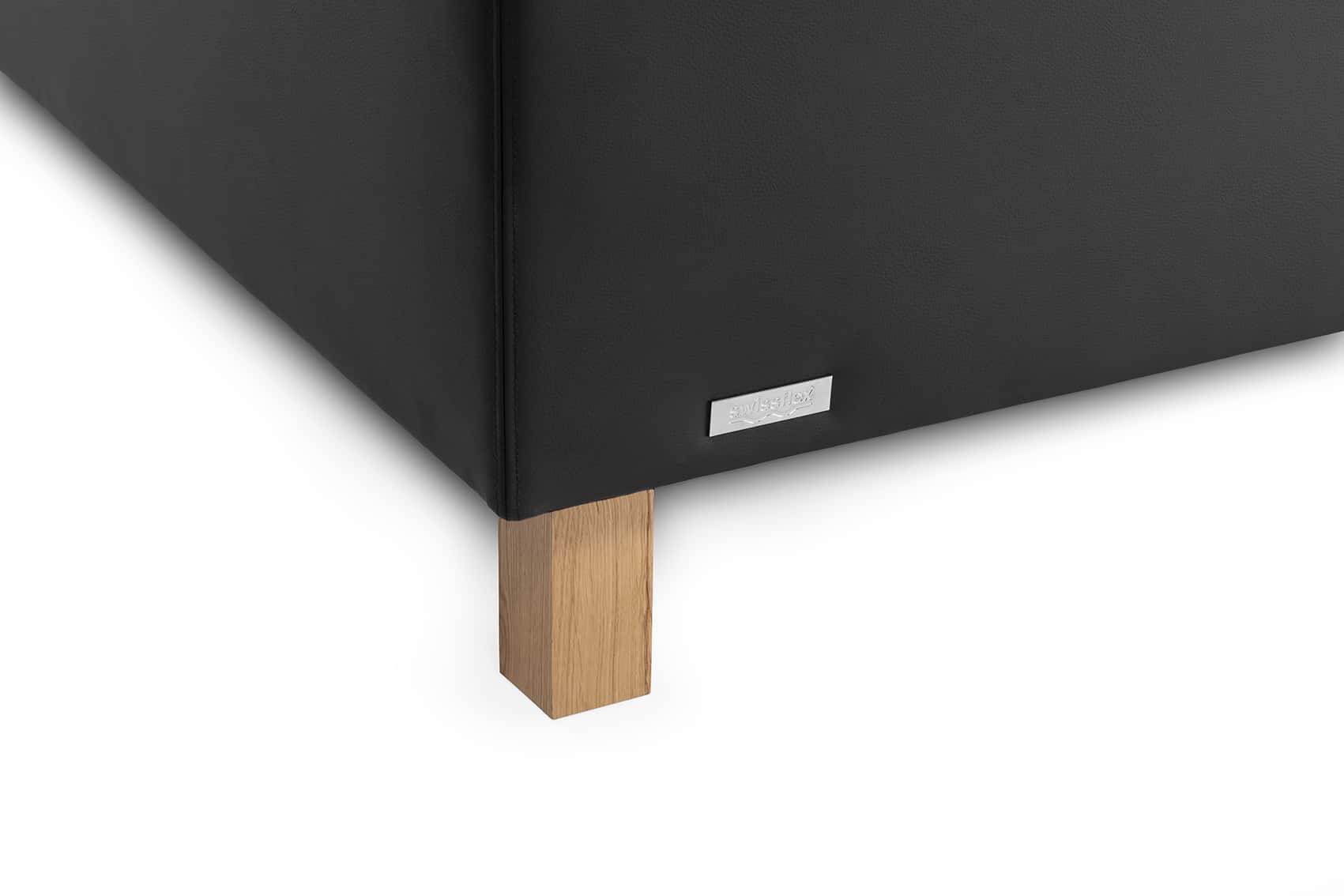 Wood foot
Height 10 cm
Angular
Oak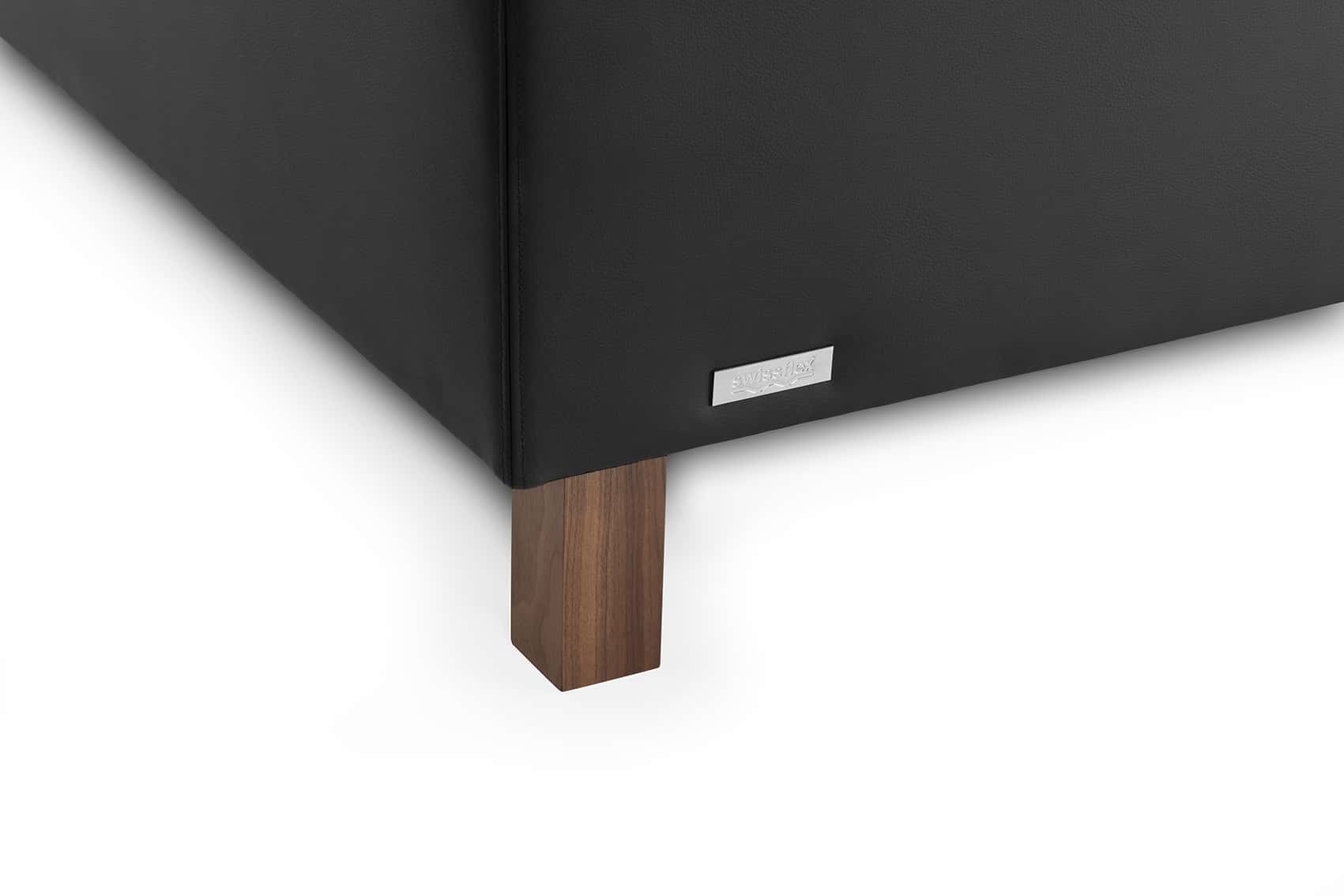 Wood foot
Height 10 cm
Angular
Walnut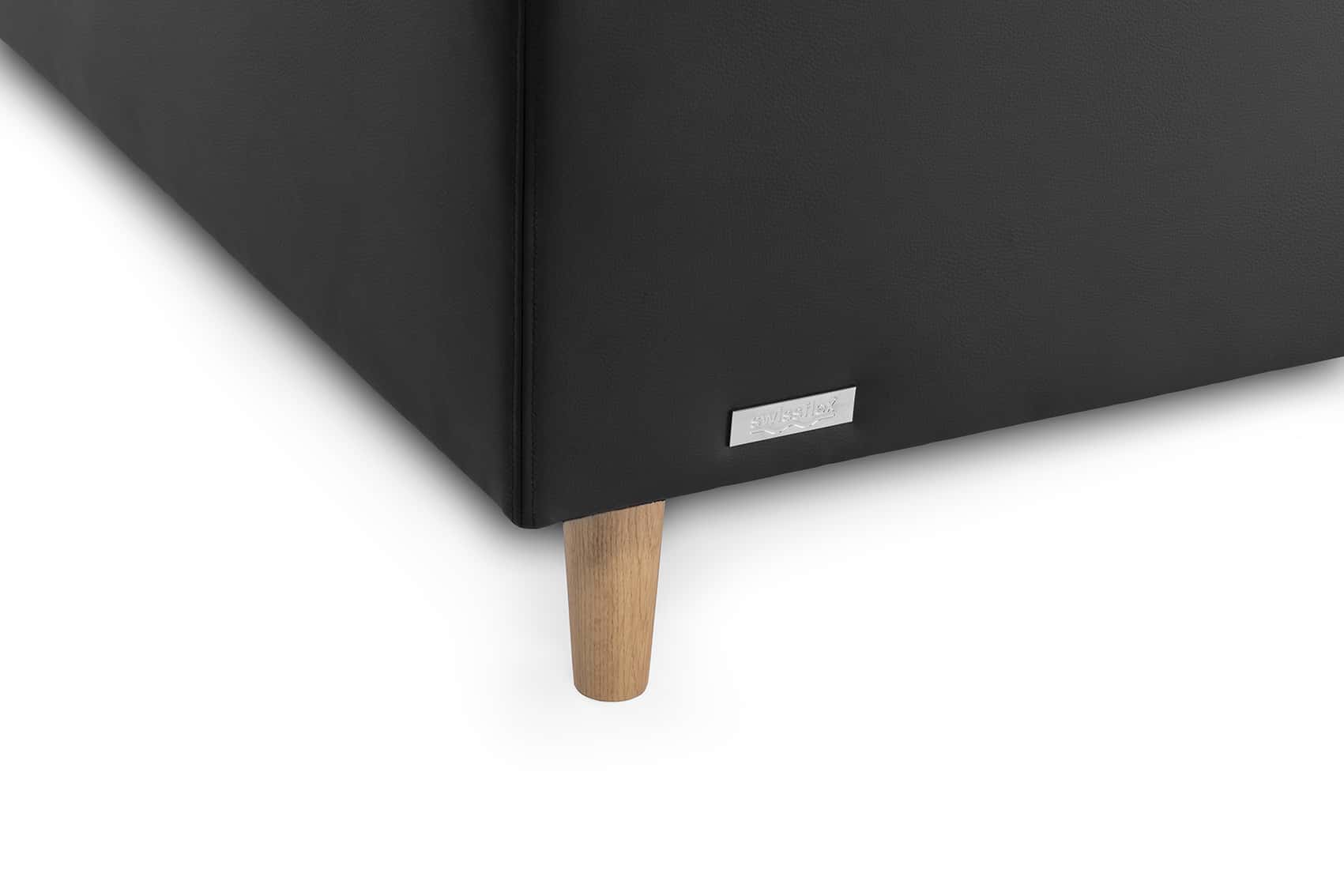 Wood foot
Height 10 or 15 cm
Round conical
Oak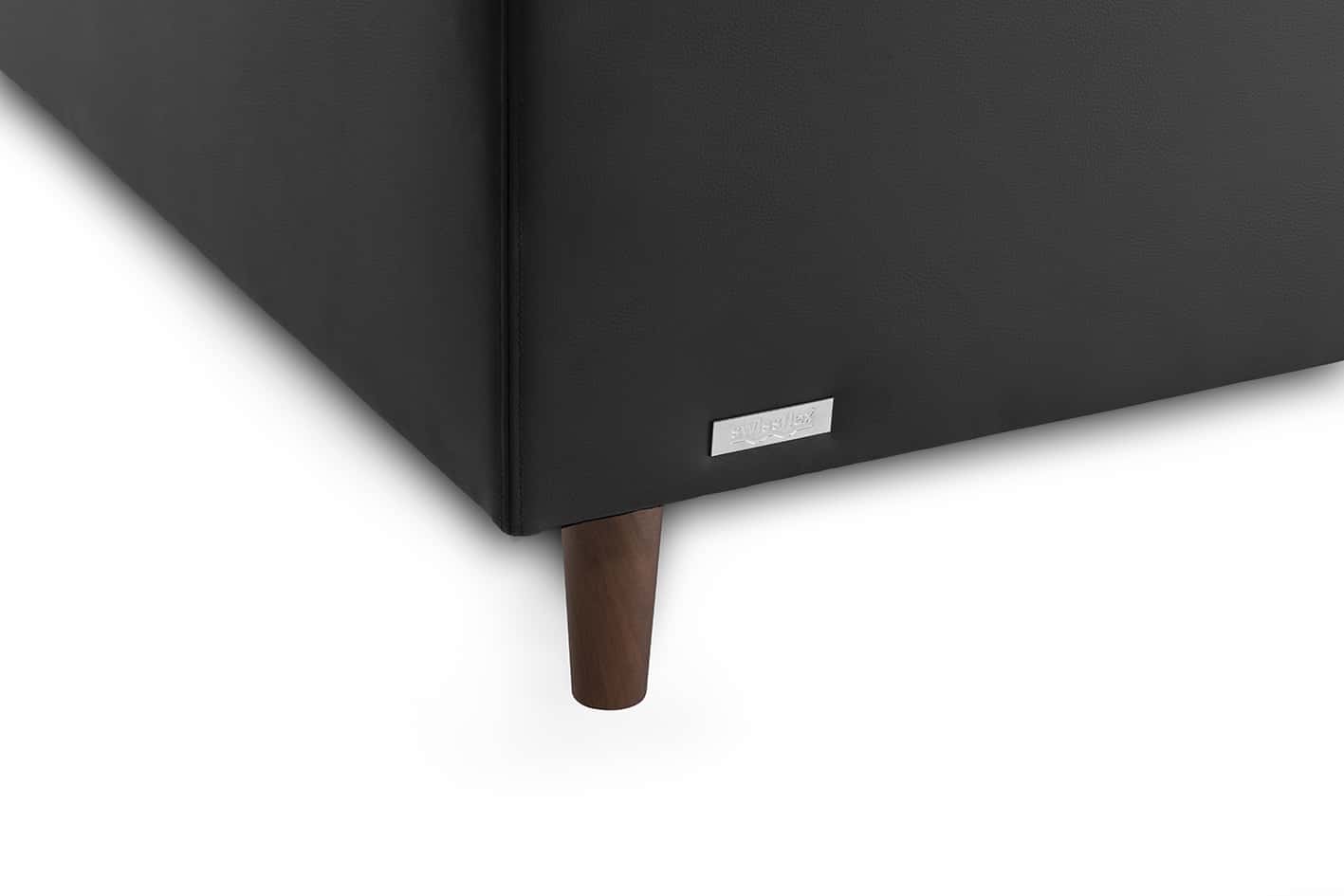 Wood foot
Height 10 or 15 cm
Round conical
Walnut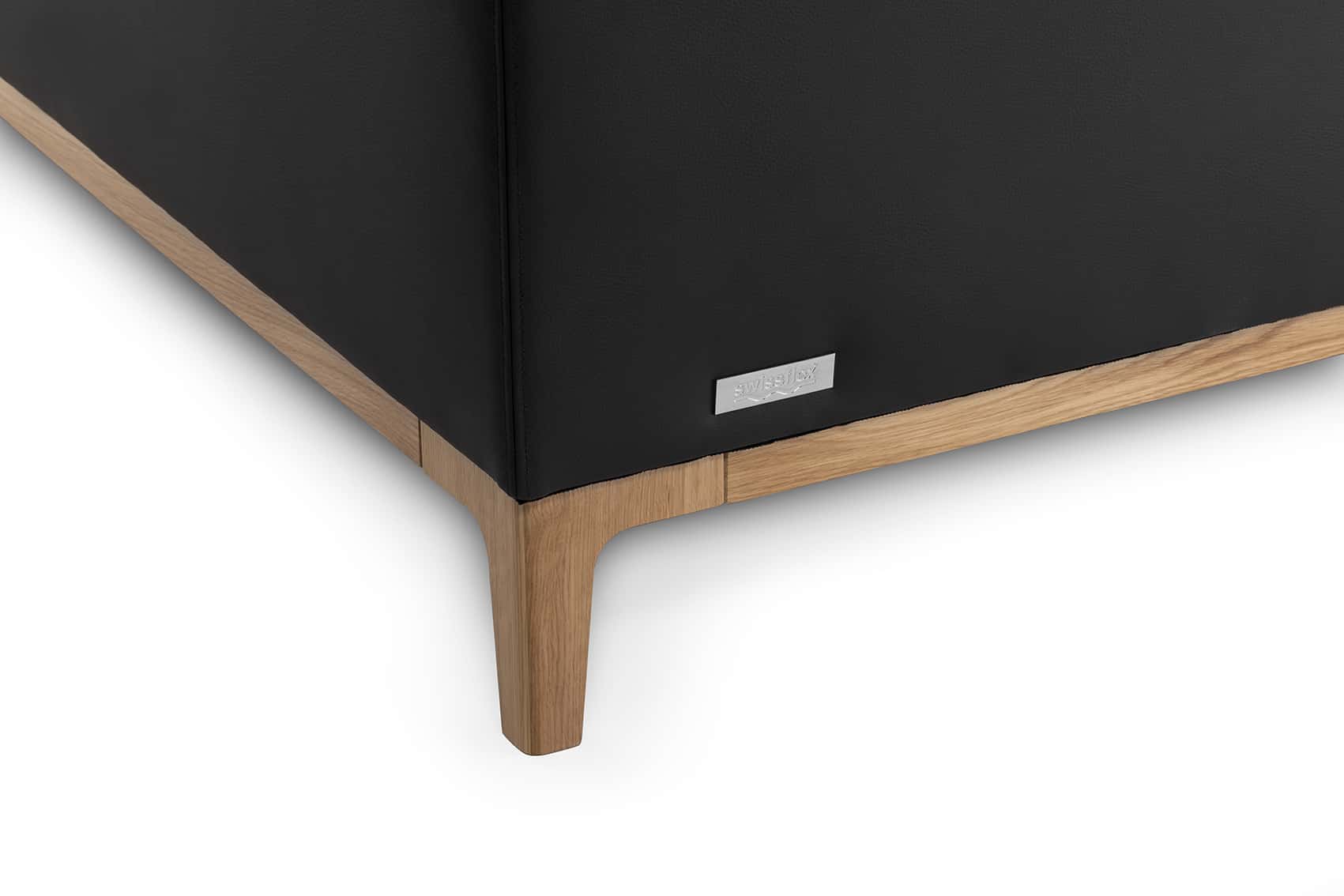 Wood frame with feet
Height 15 cm
Oak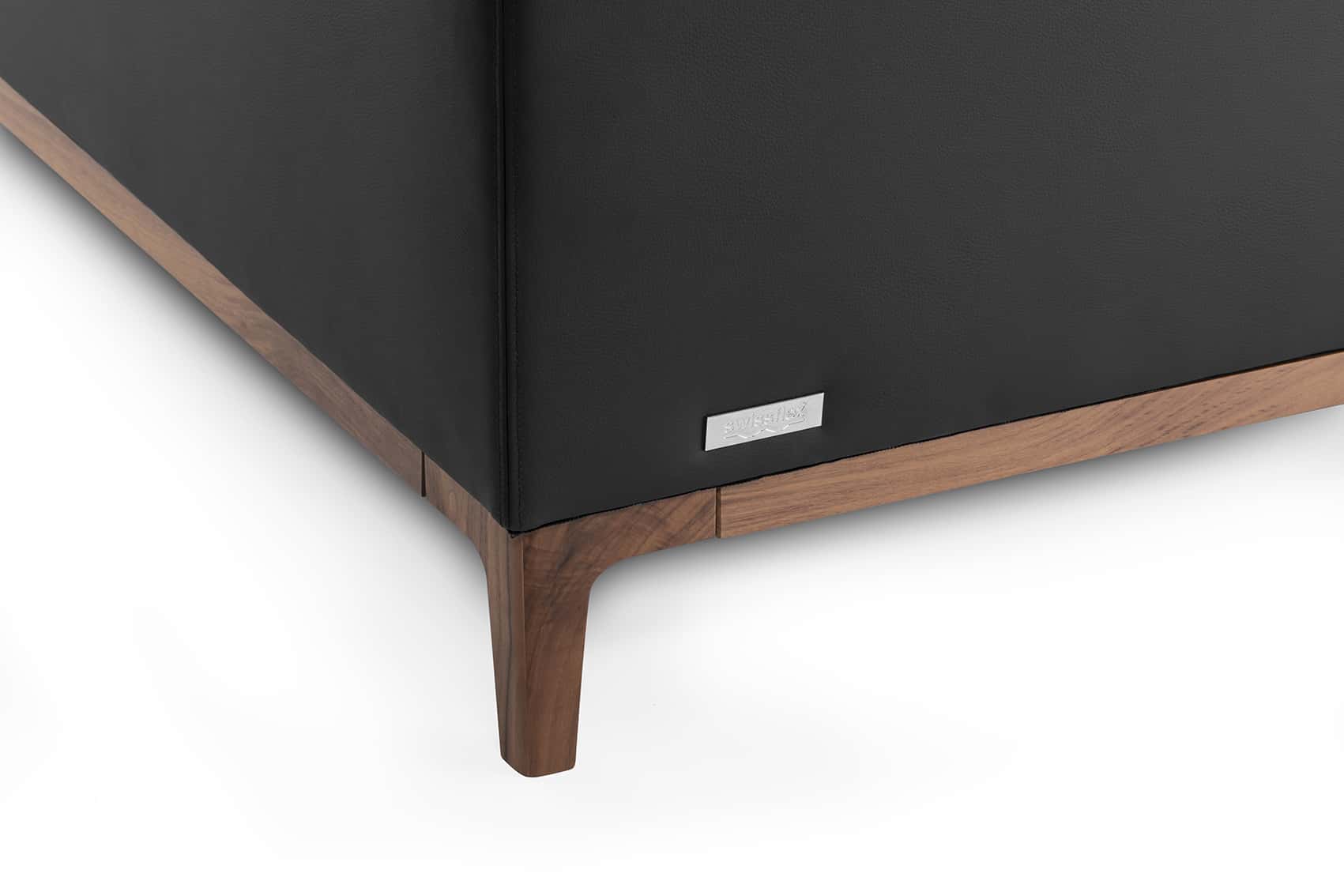 Wood frame with feet
Height 15 cm
Walnut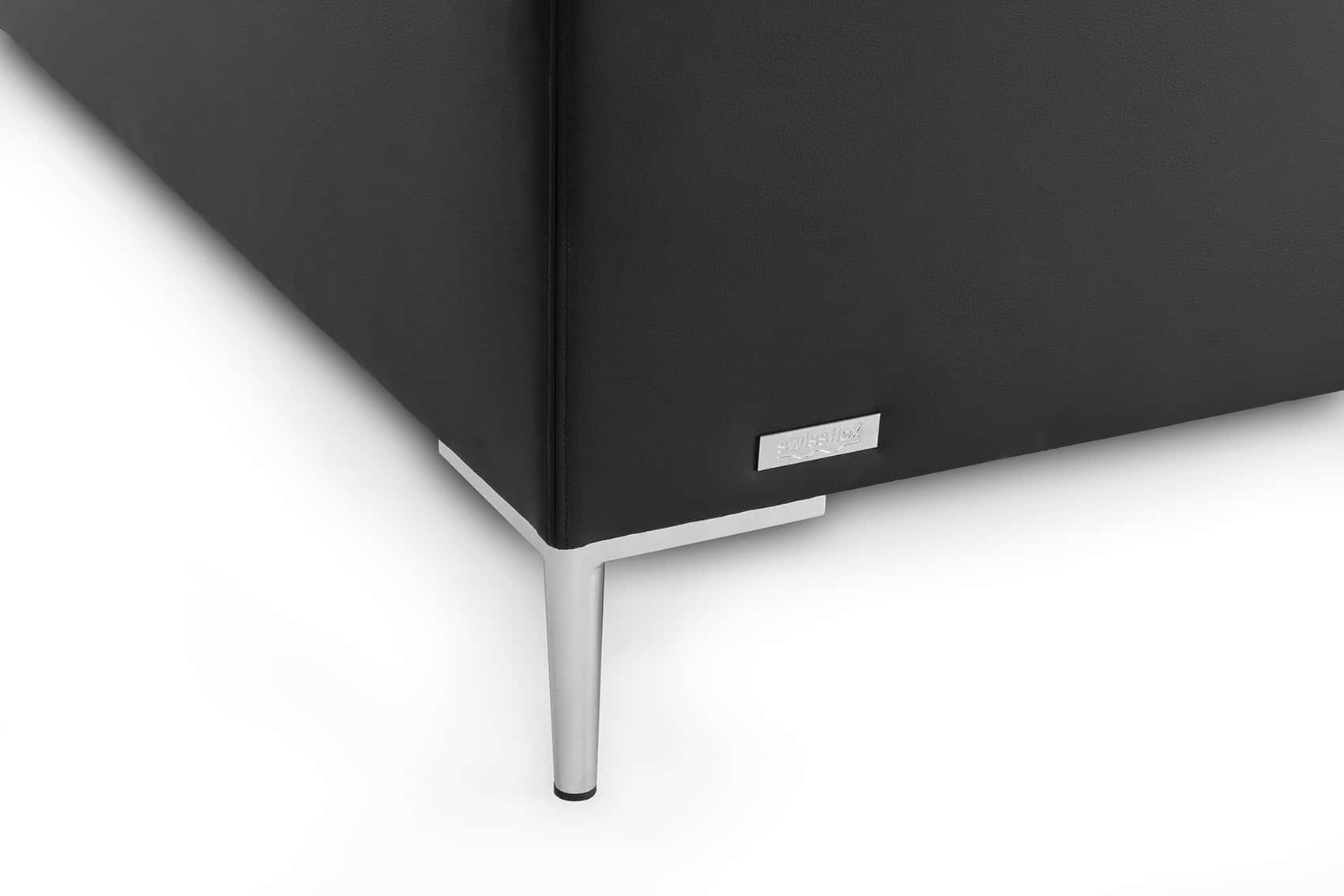 Metal foot
Height 10 or 15 cm
Round
Chrome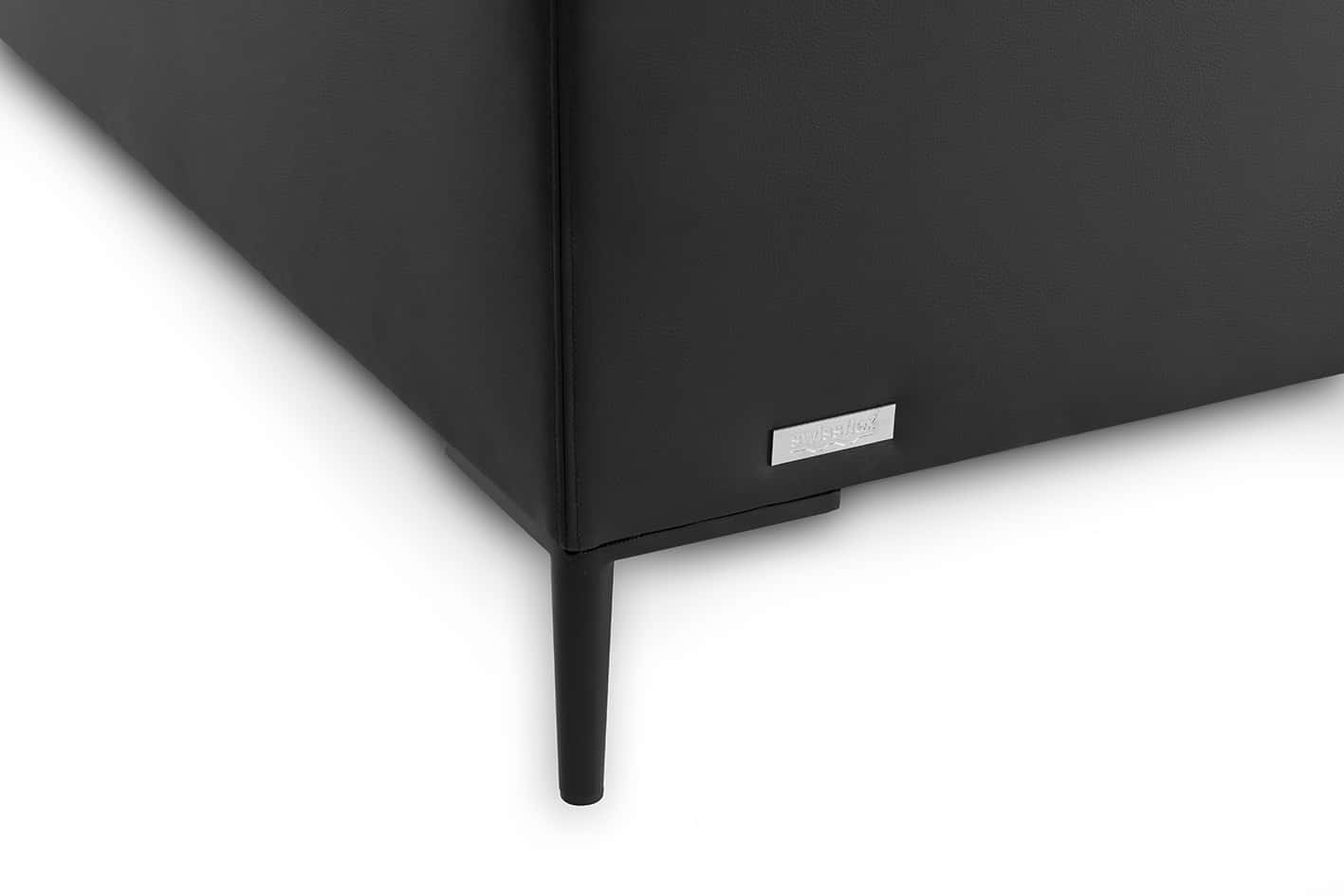 Metal foot
Height 10 or 15 cm
Round
Black
Upholstered mattress SF Hybrid 18 Deco
The SF Hybrid 18 Deco upholstered mattress is the ideal complement to the Swissflex® Box. The core of pocket springs and foam is divided into 7 comfort zones that allow you to enjoy a relaxed lying position. Choose between a soft, medium and firm degree of firmness to experience comfort just the way you like it. Since the mattress is available in all fabric variations of the Swissflex® Box collection, you can perfectly match the components of your new bed - for a harmonious, inviting atmosphere in the bedroom. Our tip: Round off your desired lying comfort with a Modula topper!