Awarded for being top-class
Swissflex has received a number of awards over the years for its first-class products, unique design and special innovations. In addition, some Swissflex products are independently certified in terms of ergonomics. All mattresses and slat bases undergo the demanding safety testing process of the LGA.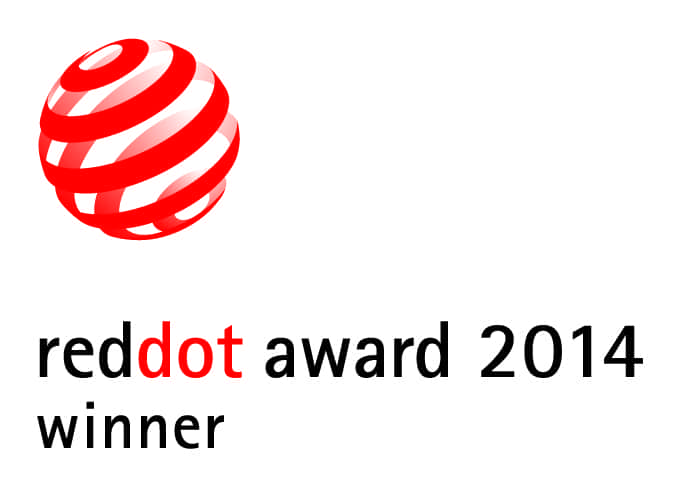 Red Dot award
Red Dot stands for belonging to the best in design and business. The international design competition, the "Red Dot Design Award", is aimed at all those who would like to distinguish their business activities through design. The distinction is based on the principle of selection and presentation. Excellent design is selected by competent expert juries in the areas of product design, communication design, and design concepts.
The Product Design competition has existed since 1954. Its award, the Red Dot, is an internationally recognised quality label for excellent design.
iF product design award
The iF design awards are independent and recognised worldwide. The iF label has been awarded as a quality seal for excellent design since 1953. The coveted award is presented in three categories: 'Product', 'Communications' and 'Packaging'.
Creative companies – ranging from small design companies to major corporations – compete in the iF design awards by having their original, innovative products assessed in 16 categories by an international jury of experts.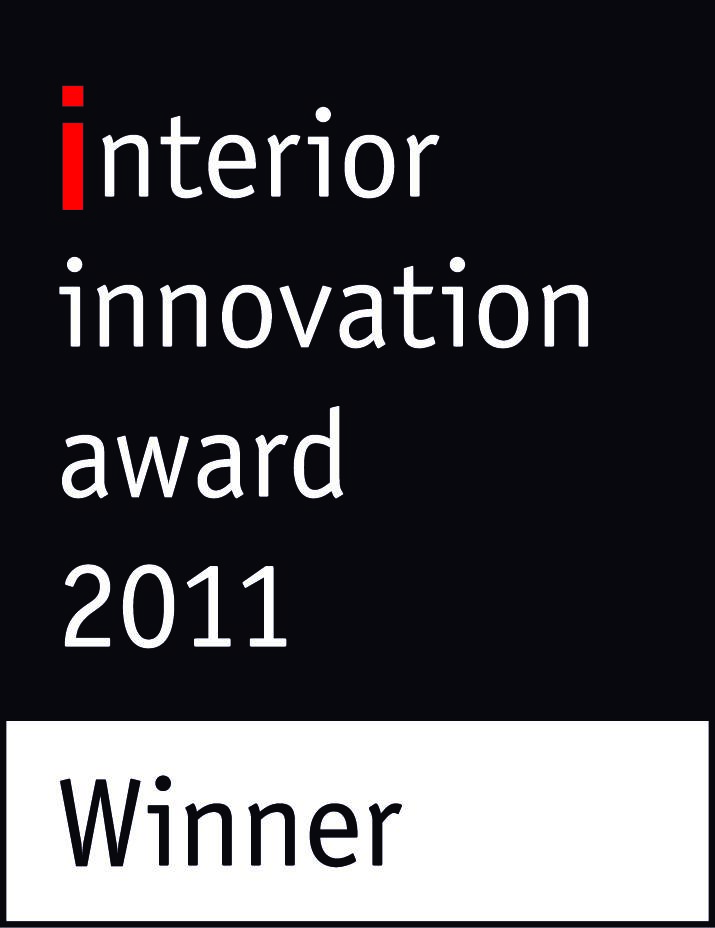 interior innovation award
An award for the furniture industry recognised worldwide, the Interior Innovation Award was launched in 2002 by the imm Cologne international furniture exhibition, which is also the honorary sponsor of the competition.
The competition provides an effective platform for companies to raise their profiles and achieve product differentiation in the furniture market. The Interior Innovation Award is presented for excellence in all product categories in the industry.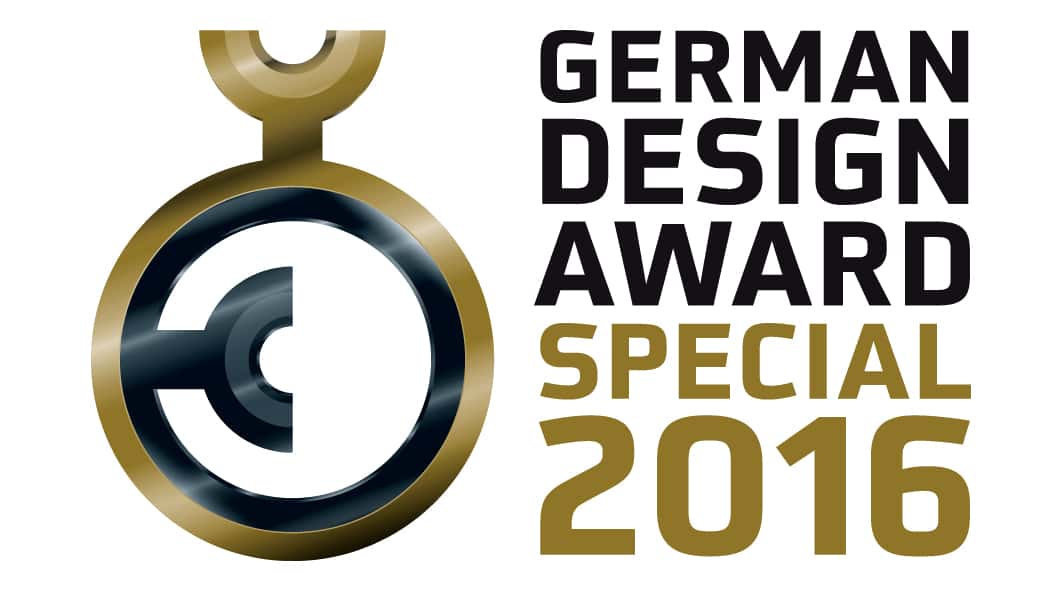 German Design Award
The German Design Council has nominated the Swissflex® uni 21 slat base for the German Design Award 2012, and the uni 22 bridge® won the German Design Award 2016 in the category "Special Mention", one of the most prestigious international design prizes.
The award is presented annually for outstanding and pioneering achievements in product and communications design. The purpose of the competition is to identify and award innovative design trends. Candidates are nominated and awarded by a jury of internationally renowned, independent experts.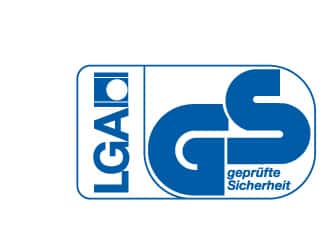 LGA certification
TÜV Rheinland LGA Beteiligungs GmbH (LGA) is a technical services provider headquartered in Nuremberg, Germany. The company provides testing, consultancy, qualification and certification services on an impartial and independent basis.
The GS mark (GS is a German acronym for geprüfte Sicherheit, meaning 'safety tested') is an internationally recognised safety seal. It guarantees that a product complies with the applicable safety standards and that it has been tested by an independent authority and is monitored on a regular basis. The award is provided for in the German Equipment and Product Safety Act (GPSG).
All Swissflex® mattresses and slat bases are subjected to a rigorous testing process by LGA, and we are delighted that they have confirmed the superior quality level of our mattresses.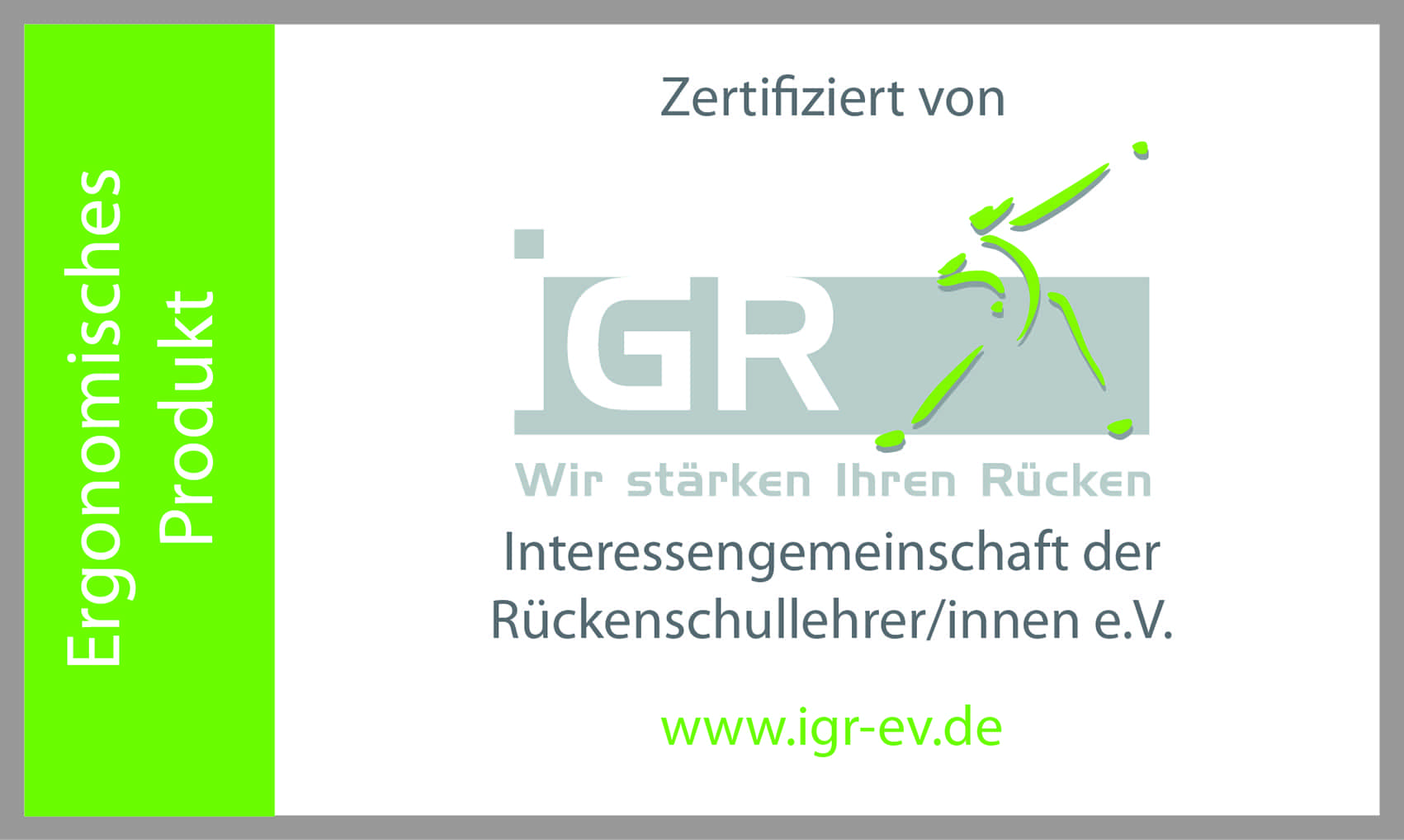 Swissflex receives "IGR" testing certificate
Innovative bridge® system and mattress versa 22 GELTEX® inside gain ergonomic award.
The aggregation of interests of instructors of back care ("IGR" - Interessengemeinschaft der Rückenschullehrer/innen e.V.) as an independent, registered association, has tested the Swissflex systems within an extensive testing for ergonomic aspects.
Here, Swissflex received an unlimited recommendation by "IGR" and is now allowed to market its bridge® system and the mattress versa 22 GELTEX® inside with the label "Certified by IGR".
The "IGR" association consists within its members mainly of sports medics, orthopedists and back care instructors and has been on the market for about 20 years now. "IGR" sees its main task in scanning the market for innovative, ergonomic products, in order to offer back-affected people a sound base to make a sustainable and healthy purchasing decision.
In this frame, IGR offers orientation and quality in the field of health care.
More information: www.igr-ev.de