Leather box-spring bed – the eye-catcher for your bedroom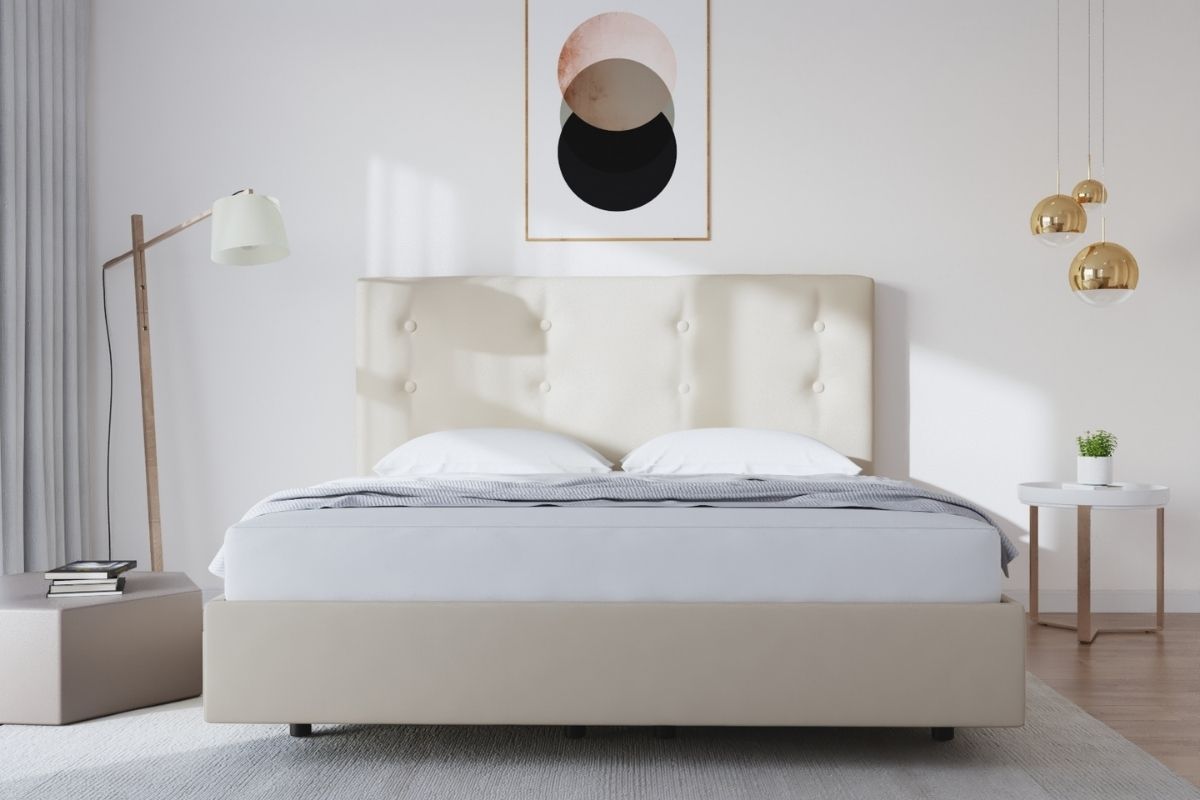 03. November 2021
Box-spring beds are especially comfortable and a highlight in the bedroom. If you are wondering how to take the box-spring trend to the next level, continue reading. We will tell you why a leather box-spring bed is a great choice if you want to make the bedroom your new favorite place.
A different box-spring trend
The box-spring trend has been popular for years, and for good reason: With its bed frame, mattress and topper, a box-spring bed offers three comfort layers that complement each other and offer you an incomparable sleeping experience. By default, most box-spring beds have a fabric cover.
Box-spring-style beds, such as the Swissflex® Box, are also available with fabric covers. You can choose from an extensive collection of high-quality fabrics at Swissflex, so that you can design your bed completely individually. This means you can choose a cover that completely matches your style. But maybe you like it even more interesting and want to give your new bed a particularly modern touch. Then we have just the thing for you: With a leather box-spring bed, you will add an elegant eye-catcher to your bedroom. The leather look makes your bed look chic and unique. You will be completely thrilled with your new stylish sleeping paradise!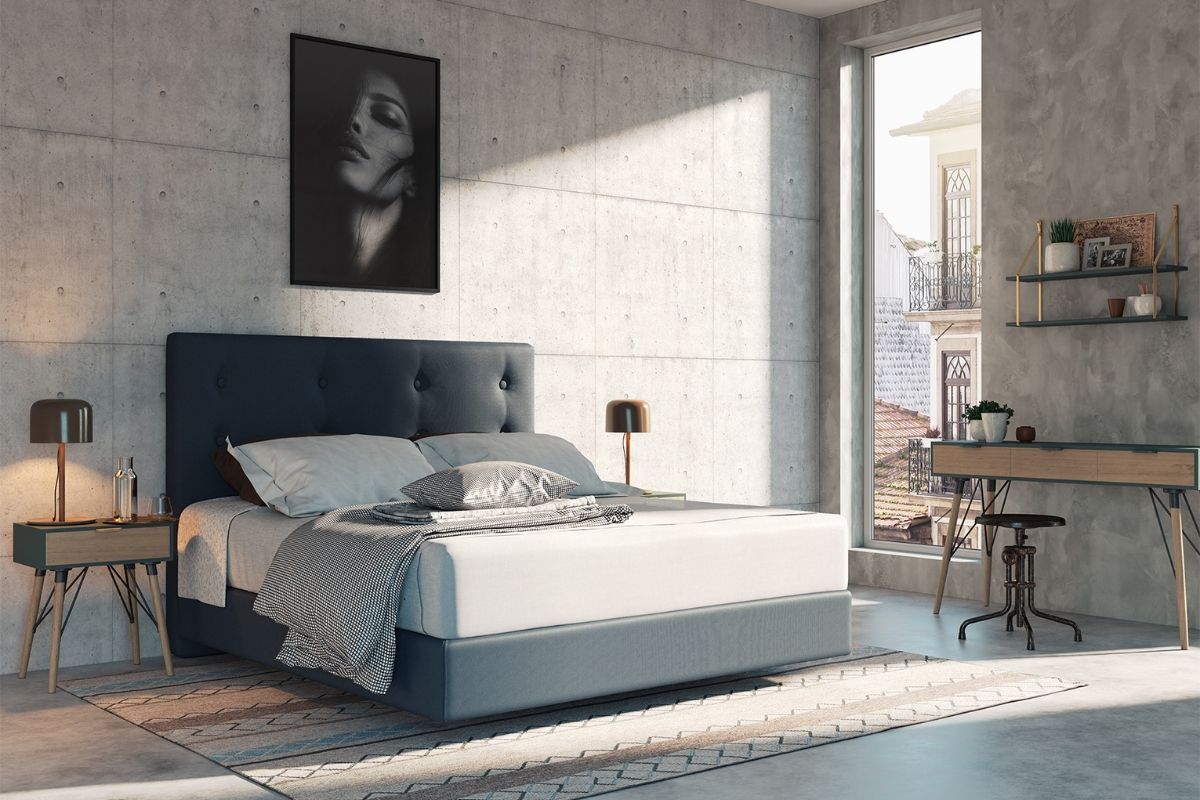 Leather box-spring bed: the benefits
A bed in box-spring design with a leather cover radiates modern luxury and elegance. To achieve this look, you can also choose a faux leather cover. A high-quality faux leather cover is visually indistinguishable from real leather and works especially well with our modern everyday life. Unlike real leather, faux leather fabric is less sensitive and there is no risk of unsightly cracks. Instead, the high-quality faux leather stays nice and smooth. The material is not only robust and durable, but also practical to maintain. That means that you will spend less time keeping your new bed clean, and instead can sit back, relax, and enjoy a sleep haven with an impressive look. Best of all, despite the luxurious style, no animal had to be killed for a faux leather box-spring bed; so, animal lovers can indulge in the chic look without a guilty conscience.
Leather box-spring bed in different fashionable colors
Fashionable colors for beds are clearly still the classics white, gray and black. And their popularity is easily explained by their versatility: The color classics can be combined endlessly, and harmoniously blend into any bedroom interior. No matter which style you prefer, with a leather box-spring bed you will create a special atmosphere of exclusivity in your bedroom. With a white or cream-colored faux leather cover, for example, you can turn your box-spring bed into a particularly romantic eye-catcher and combine it with the rural interior style. A soft gray tone, on the other hand, brings peace and relaxation to your bedroom. Light silver gray makes your box-spring bed shine, while dark anthracite gives it a wonderful visual depth.
If you like to create strong contrasts and want to put the focus on your leather box-spring bed, then classic, elegant black is a good choice. Timeless and distinguished, black fits perfectly into a modern bedroom and can have a both cool and minimalist effect. With the Swissflex® Box, you can choose your personal favorite: We offer the box-spring-style bed with a leather cover in both light ivory and soothing anthracite as well as classic black, so you can express your individual personality with Swissflex. In addition, the cover of the box is removable thanks to the touch fastener, which makes cleaning the faux leather cover easy.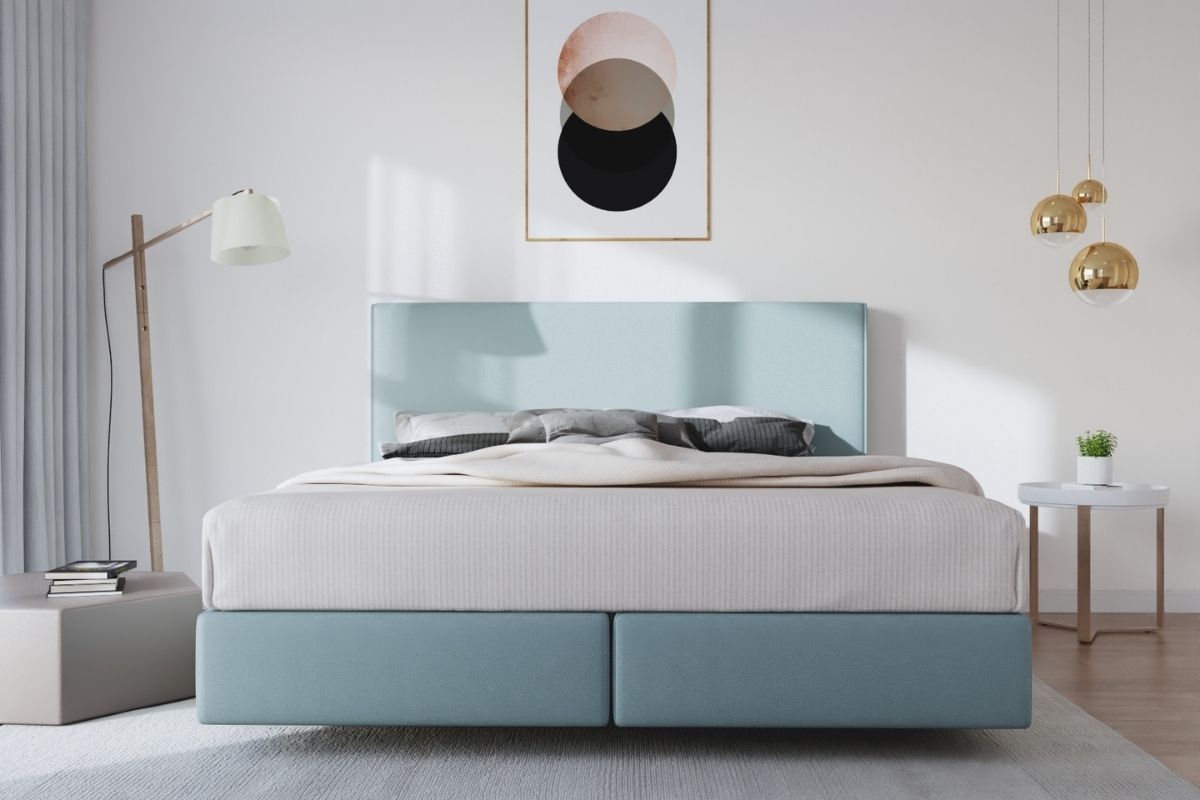 Even more comfort for your leather box-spring bed
To enjoy the full benefits of your leather box-spring bed, you should think about the right accessories when buying it. In combination with a high-quality slat base and a soft topper, you will enjoy wonderfully soft comfort that makes you feel like sleeping on a cloud. With the Swissflex® Box, Swissflex has an innovative solution ready to make your decision easy. This bed combines the adaptable bridge® technology with a box in the classic box-spring design, so you no longer have to search for the perfect slat base. The integrated, padded slat base with pressure-relieving bridge® spring elements adapts to your body like a second skin. You can experience even more comfort with the motorized version, which allows you to adjust the head, back and foot sections – enjoying your desired position has never been so easy! Now all you need to do is complete your comfort with a cozy Modula mattress topper before you can finally take a well-deserved break in your new leather-covered bed. Sweet dreams and have fun relaxing in your modern