Simply relax: Discover Swiss excursion destinations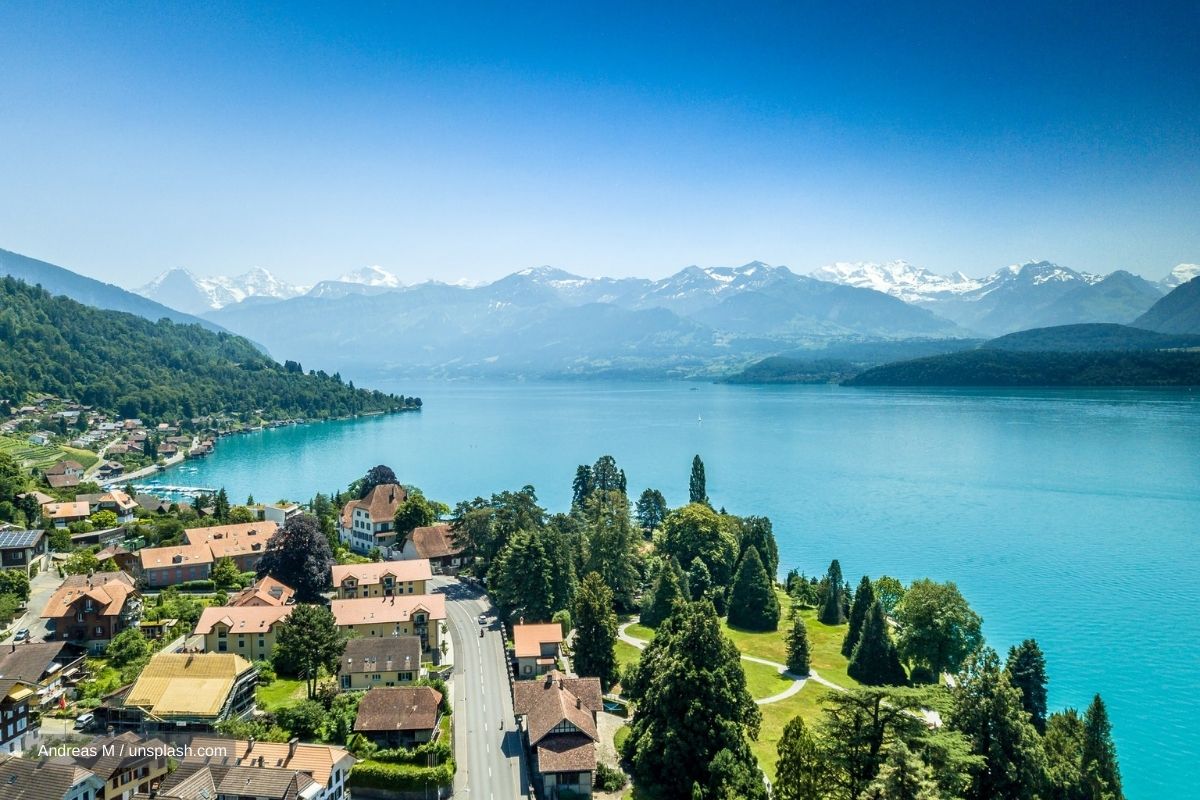 24. August 2021
1298
Whether on the weekend or on a holiday, an excursion is perfect for unwinding. The best part? Beautiful places to dream and relax are often not far from home. That is why we will present you with some relaxing Swiss destinations in this article. With lots of nature around you, this little break from everyday life is sure to be memorable, whether it is just for one day or longer.
Relaxing by the lake
Especially in summer, lakes are a popular destination for trips, because the clear water promises a welcome cooling-off in warm temperatures. Luckily, Switzerland has some beautiful lakes to offer! One of our favorites is Lake Partnun in Graubünden. Admittedly, this beautiful lake is quite cold, but the landscapes around it with its mountains are a true highlight. Ideal for a hike followed by a break at the lake!

Another breathtaking Swiss destination is Lake Cauma in Flims. Located in the forest, this lake inspires amateur photographers and nature lovers with its extraordinary blue color. You'll spend some unforgettable hours here – and take beautiful souvenir photos for your bedroom! A visit to Lake Cauma can be combined with a hike through the forest to Lake Cresta.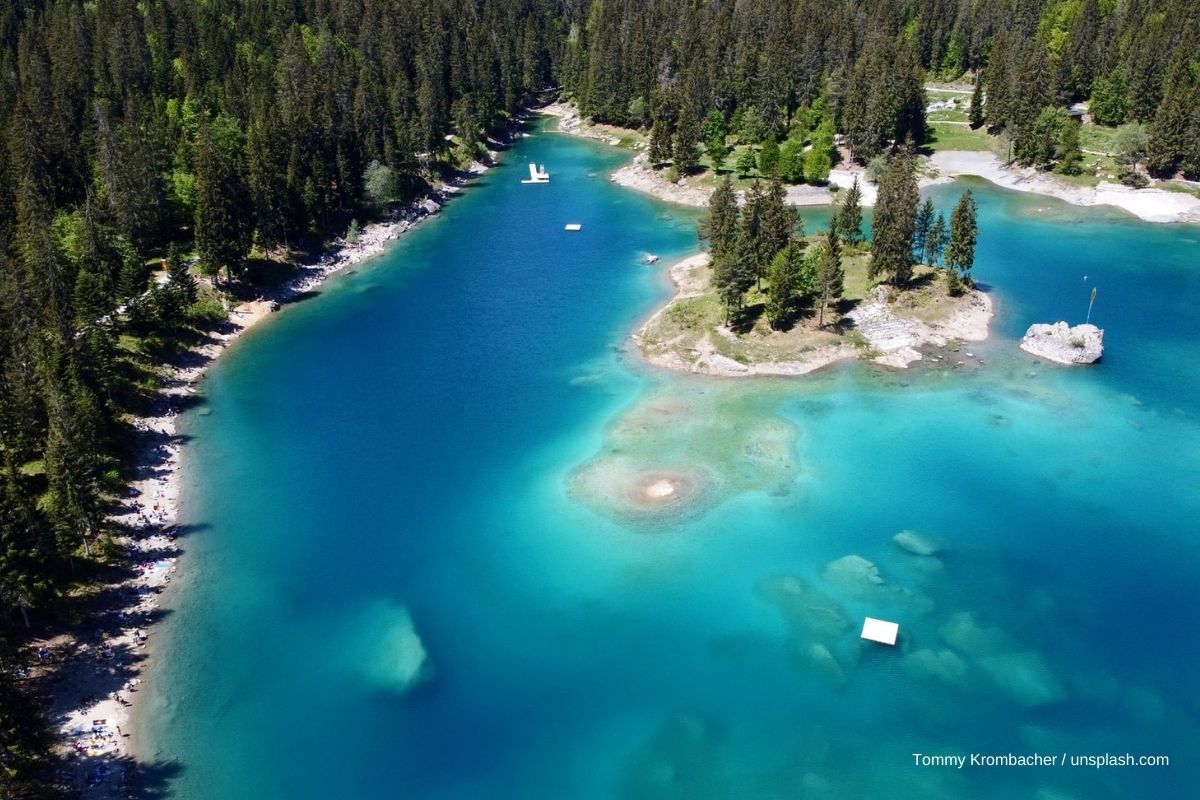 St. Peter's Island on Lake Biel is also a great place to relax. Go for a swim, enjoy a walk or have a barbecue with your family – there are plenty of ways to spend a quiet afternoon or even a whole day here.
Taking a deep breath in the mountains
The mountain is calling you? Then let's go! Breathing deeply is especially easy in nature and, usually, a peaceful calm sets in all by itself after a short time. Simply go for a hike, listen to the birds chirping, breathe in the fresh air – that is how to relax in Switzerland! After all, there are several mountains and valleys to explore, offering wonderful destinations for both experienced mountaineers and beginners.
The Bernese Oberland, for example, invites you to go mountain hiking. The Schynige Platte cable car takes you up the mountain, where you can enjoy the view. But even during the ride, you can sit back and relax and admire the landscape.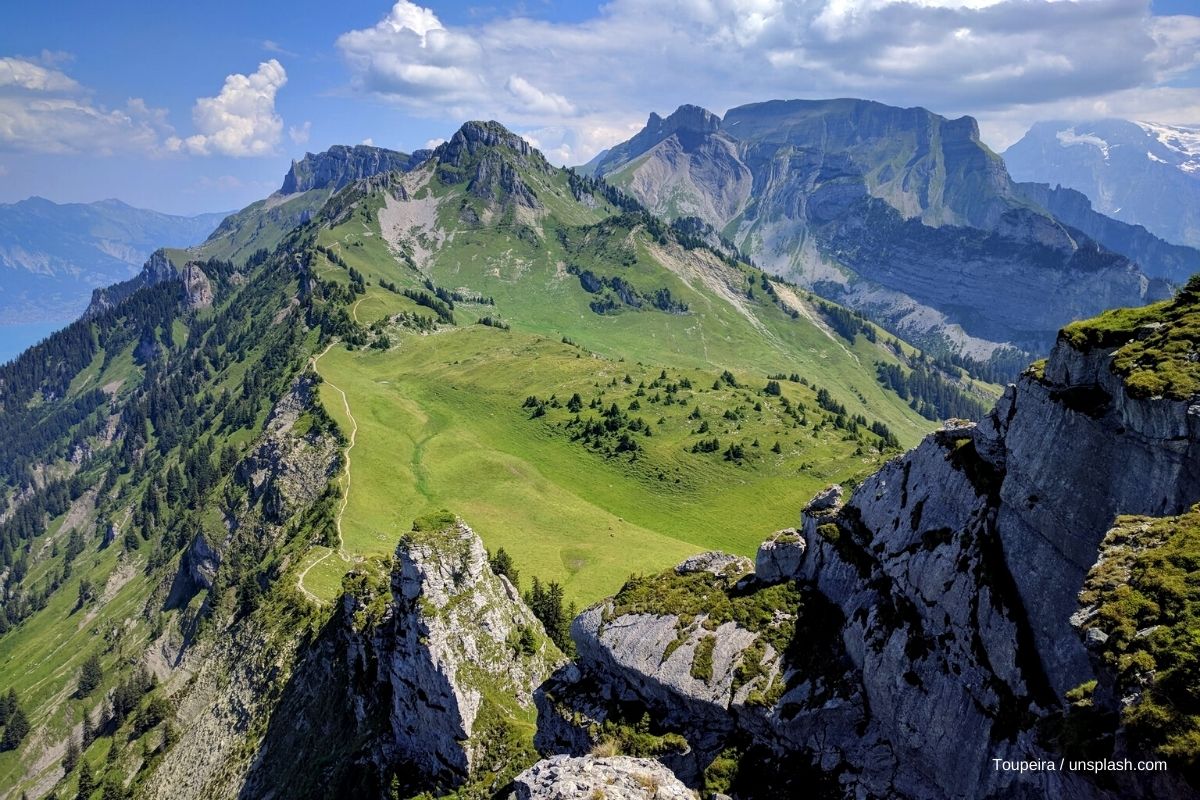 The view from Fronalpstock is also worth seeing. It is incredibly beautiful to experience a sunrise or sunset here. Food and drink are provided in the mountain restaurant and those who want to stay longer can spend the night in the hotel.
Would you like to visit an especially stunning Swiss destination? Then the Creux du Van is worth a visit, because the "Grand Canyon of Switzerland" has a breathtaking view in store. At 1200 meters wide and 500 meters deep, the valley is a real natural spectacle.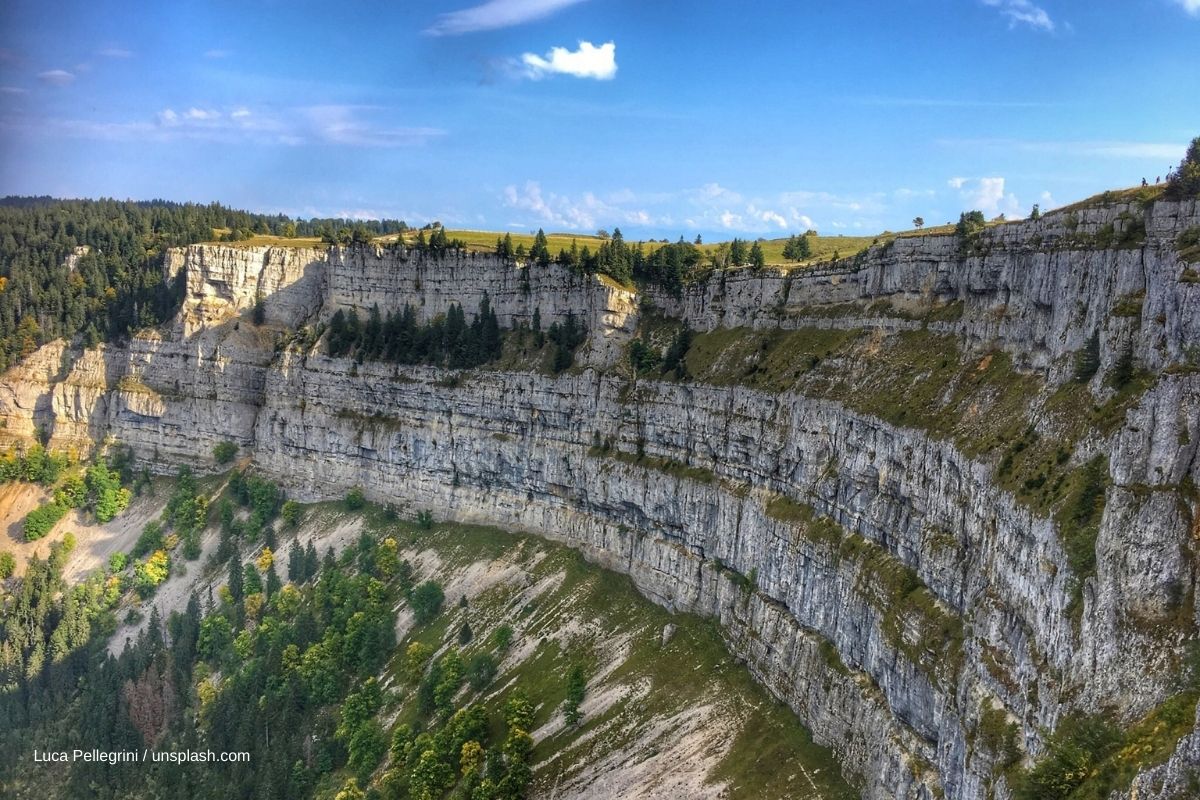 A wonderful experience awaits you in the Rosenlaui canyon in the Haslital. On the circular trail, you can let the canyon work its magic on you and admire the natural spectacle, at the end of which a picnic area awaits you. As with all hikes, good shoes are recommended.
Unwinding in the city
Do you love city trips very much too? Exploring new places, enjoying culinary delights in different restaurants and cafés, soaking up the city... all of that makes city trips so appealing. Unfortunately, such an excursion can quickly turn into a marathon, as you want to see as much of the city as possible before heading back home. So, our tip is to take a deep breath and slow down. It is best not to choose big cities, but rather small towns – they often have a wonderfully picturesque, dreamy charm.
The small town of Rapperswil in the canton of St. Gallen is a good example. The lakeside promenade invites you to take a stroll and you can enjoy yourself in one of the pretty cafés. Quinten, a village with a Mediterranean climate by Lake Walen, is also small but nice. The village can only be reached by foot or by boat – so, you can be sure of a relaxing idyll.
Iseltwald, which was also only accessible by boat for a long time, is also popular for a day trip. Nowadays, however, a road also leads to the small community on a peninsula. Traditional wooden houses, beautiful hiking trails and a beach bathing place await you here.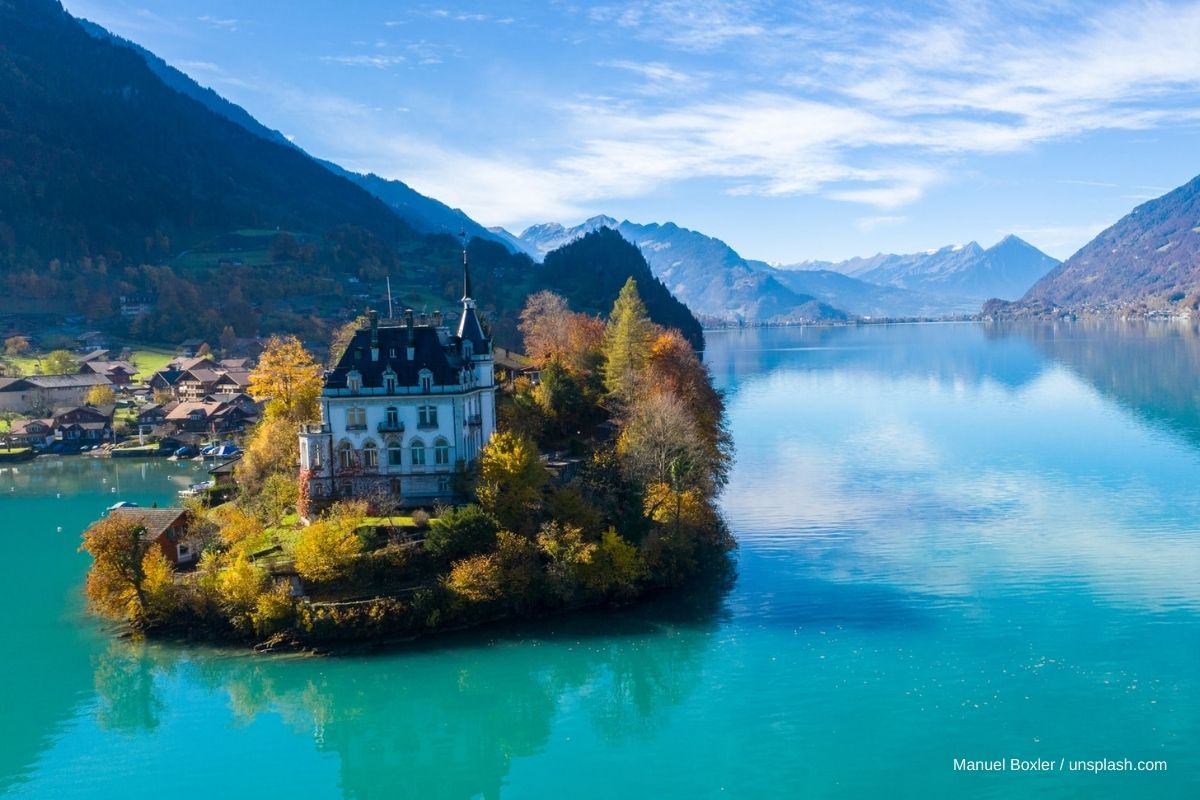 A picturesque place also awaits you in Ticino. Gandria on Monte Brés, with only 200 inhabitants, is a great excursion tip for anyone looking for summer relaxation. Here, you almost feel like you are on holiday in Italy.
Tips for relaxing excursions
Have you already found your next excursion destination among our Swiss destinations? To make your excursions as relaxing as possible, we have a few tips for you. First of all, do not take on too much. If you want to take a breather on a short trip or a one-day excursion, you shouldn't fill your schedule with too many things to do. Rushing from one attraction to the next is unlikely to give you the relaxation you want. So, plan your leisure activities with enough time to linger and laze around.
The right equipment is also important. Whether on a hike or an excursion to the lake, the right equipment is essential for a good time. Depending on the route and weather conditions, it is advisable to pack spare clothes and, above all, sufficient drinking supplies. If you are heading out for a more leisurely hike, do not forget a picnic blanket or a travel game. For a day at the lake, some tasty snacks and music for the road are an absolute must. Take a small travel pillow with you if you want to snooze for a while in the afternoon. We hope you have fun exploring and relaxing!
Bildnachweise:
Andreas M / unsplash.com
Tommy Krombacher / unsplash.com
Toupeira / unsplash.com
Luca Pellegrini / unsplash.com
Manuel Boxler / unsplash.com