Get up better with Swissflex - Balanced breakfast for the office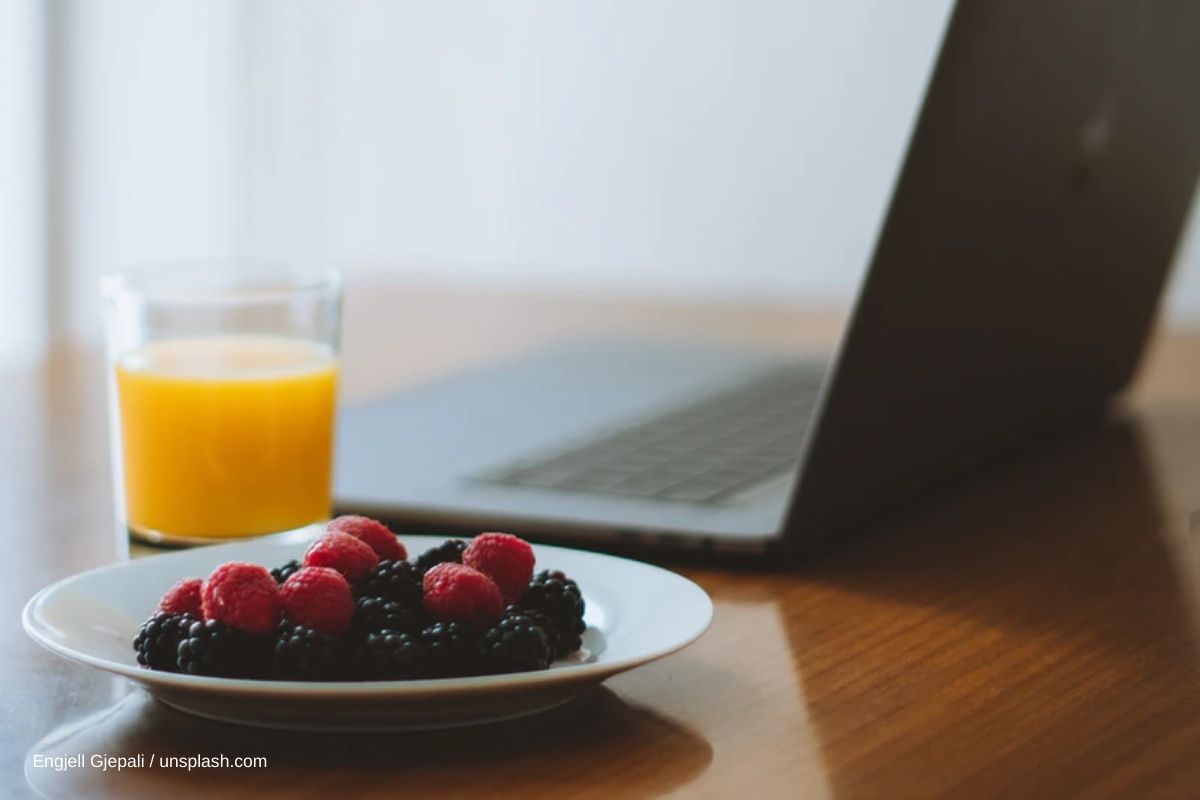 23. September 2021
1138
A balanced breakfast is a good basis for your start into the day. There is almost no one who does not know the phrase "like an emperor in the morning, like a king at noon and like a beggar in the evening"; and it is a well-known fact that breakfast is the most important meal of the day, even in a stressful office life. We will show you how to prepare a balanced breakfast for the office with as little effort as possible - and we have also thought of the sweet sin for the weekend!
Overnight Oats - Balanced breakfast for the office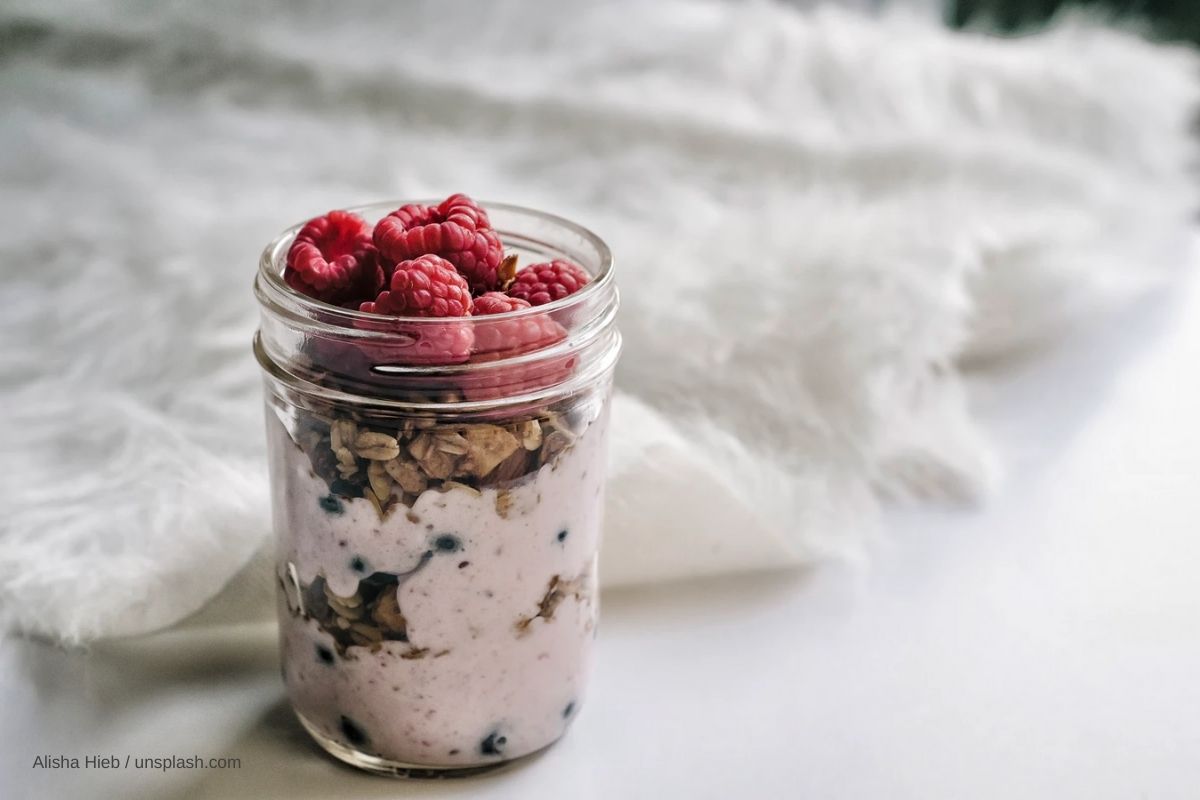 When it comes to a balanced breakfast, hardly anyone can get around overnight oats. As the name suggests, these are oat flakes that are soaked with milk overnight in a screw-top jar and turn into a healthy breakfast while you sleep. This version is less complicated than the well-known porridge and at least as delicious! The great thing about overnight oats is their diversity: whether you prepare them with cow's milk or vegan milk alternatives is completely up to you - and there are no limits to the toppings either. A summer breakfast with tropical fruits is at least as good as a winter version with apples and cinnamon. With our basic recipe, you can create the perfect basis for creative breakfast creations for the office.
You need:
50 g oat flakes
150 ml milk (cow's milk or vegan milk alternative)
1 tsp chia seeds
Spices to taste (e.g. cinnamon)
Sweetener to taste (e.g. honey or agave syrup)
Topping of your choice (e.g. fruit, berries or nuts)
Mix the oatmeal with milk, chia seeds, spices and sweetener in a glass jar and put it in the fridge overnight. The next morning, just wash and cut the fruit and add it as a topping to the oatmeal mixture for both the necessary vitamins and extra flavour. You can either enjoy your delicious overnight oats immediately or take them to the office as a balanced breakfast.
Balanced breakfast: The croissant as a weekend reward
Let's be honest: we all want to enjoy a healthy, balanced breakfast and often manage to do so with the right preparation. So why not take a break from wholemeal bread, oatmeal, muesli and co. on the weekend and go for the delicious, fresh croissant from the bakery? With jam or a chocolate cream, the breakfast pastry becomes a sinful change from the balanced breakfast during the week. Once in a while you can certainly eat it with a clear conscience - your otherwise healthy diet will forgive you for it!
Smoothie Bowls – a holiday for your taste buds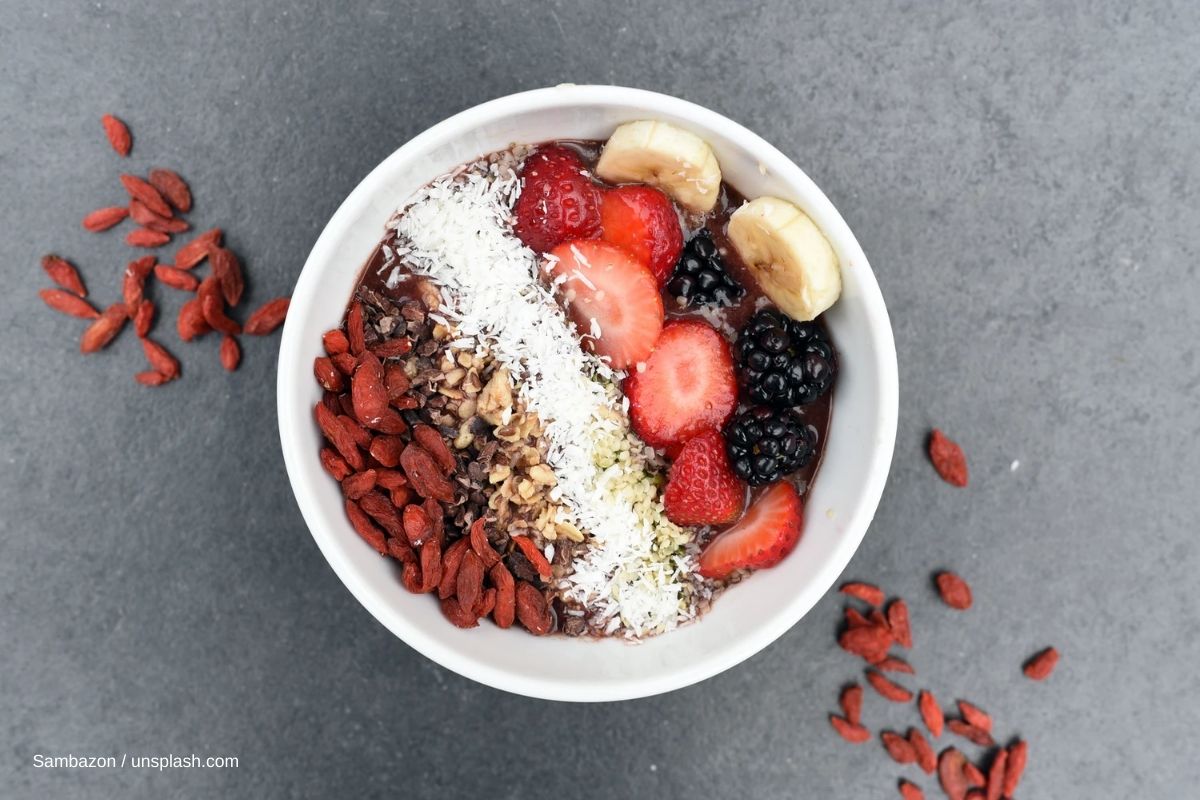 A balanced breakfast à la sunny paradise: On social media, you can find pictures of so-called smoothie bowls or Bali bowls almost everywhere. They bring back your summer holiday and are good for your body! If you are an early riser and like to take your time with the first meal of the day, then smoothie bowls could be just the right thing for you. It takes a little longer to prepare, depending on the mix you want, but you will get a varied, balanced breakfast as a reward.
The best thing about smoothie bowls is that they are easy to prepare, and you can put them together whichever way you want. With the endless possibilities of flavours, toppings, etc., there are no limits.
Recipe:
Smoothie mix:
Handful of frozen strawberries
1/2 banana
Almond milk
Mix the ingredients together until you have a firm, creamy "ice cream mixture". If the mixture is too liquid, you can simply add more fruit (for example, banana has a firming effect). Then fill the mixture into a cereal bowl and add the toppings of your choice - and you have got a delicious breakfast creation!
Topping ideas:
Strawberries
Raspberries
Banana
Blueberries
Dried coconut flakes
Rolled Oats
Chia seeds
With the right tips, you can not only sleep healthy, but also eat healthy: As you can see, a balanced breakfast to go does not need long preparations. If you are very hungry in the morning, you can of course use several recipes to create an extensive breakfast. There are no limits to your tasty creativity! 😊
Photo credits:
Engjell Gjepali / unsplash.com
Alisha Hieb / unsplash.com
Sambazon / unsplash.com